Let us help you plan your special event..
We have function areas and menu selections to cater for any occasion or event. From AV equipment, bands and DJ hire to room decor and civil ceremonies; whatever your need, don't hesitate to call our specialist events team to fine tune the details..
Newly renovated in September 2018, our exquisite Greenhouse function room located on the first floor of the Harbourmaster has full bar and catering facilities with outdoor decking and beer garden. With it's fabulous floor to ceiling windows, guests can enjoy stunning views of the surrounding docklands. With the capacity to hold 200 people standing and 150 seated, this room is ideal for business meetings, launches, weddings receptions, quiz nights, summer BBQ's and much more!
See More Photos!
Restaurant with Terrace
The tasteful decor, floor to ceiling lock-side windows, and ambient lighting of the Harbourmaster Restaurant makes it the perfect setting for a business lunch, romantic meal or pre-theatre outing. Please be sure to book a table in advance to save disappointment! This restaurant and newly renovated cocktail bar area can be reserved exclusively for large parties, hosting up to 120 people.
Cocktail Bar
Newly renovated in August 2016; our sleek and stylish cocktail bar offers a full range of seasonal cocktails with all the trimmings. Complete with in-house mixologist experts, this is the perfect area for a cocktail party of varied sizes, approx. 50 pax.
Harbourmaster Main Bar
Guests can enjoy food and drinks from the restaurant menu in the relaxed and fun atmosphere of our beautiful old-Irish style main bar. Enjoy regular live music, DJ's, competitions and bar specials.
The Old Snug
Slip back into the 1830's harbourmaster's house, in this wonderful old-Irish style snug area located in the Main Bar. This is the perfect area for semi private parties of approx 20-50 people. Groups can enjoy the privacy of their own area while still benefiting from the fun atmosphere of the main bar!
Mezzanine and Clock Tower
Top interior designer Brian McDonald is responsible for the cutting edge transformations of the Mezzanine & Clock Tower areas, successfully marrying the old and modern-day decor styles. This is an ideal location for groups of 20-70 pax with a beautiful balcony overlooking the Main Bar.
You can't beat a BBQ Party at the Harbourmaster..
Be sure to book our fabulous first floor Greenhouse Function Room with Terrace BBQ Area and lovely dockland views or our heated Beer Garden BBQ Area on the ground floor, well in advance as spring and summer dates are booking up fast. We offer an unbeatable in price 
BBQ buffet style menu
 with meat, veggie and salad choices  to suit everyone. Talk to our events team today about available dates, live entertainment and drink token options.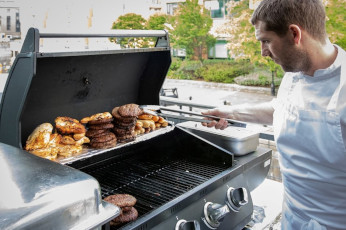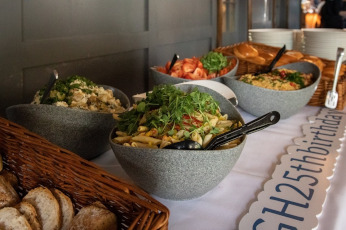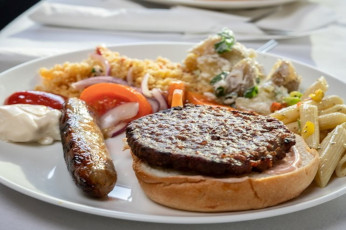 The Harbourmaster Bar and Restaurant Food Options
Decide the perfect menu mix for your event..
Finger Food Menu – generous portions of mouth watering finger food, both traditional and gourmet and Mixed Sandwich Platter – full range of breads, meats, fillers and veggie options 
Buffet Menus –three tasty buffet choices including veggie and Irish themed options
Extensive BBQ Menu – including full range of Meats and Veggie option and varied Salad mixes
Set and tailored 2/3 course menus to suit any occasion – gluten free options available on request
Talk to our events team today..
Looking for quick gift ideas? beer tokens, fancy meal or pre-theatre cocktails and finger food...
Buy a Harbourmaster Gift Voucher here today, the perfect gift for your work colleagues, family or friends!